So I've used the products I bought from Laniege for about a month now and I have to say I'm loving their skincare line! I was recommended the toner and mask from a friend and picked up the other two while I was at the store.
Strawberry Yogurt Peeling Gel - Pore Trouble Skin Refiner - Pore Trouble Emulsion - Water Sleeping Pack
I previously used Shiseido's White Lucent collection but I actually became freakishly allergic to it so I had to stop using it. I also realized that it was over moisturizing for my skin and didn't suit my skincare needs. I had tried the Shiseido Pureness line as well, but I was looking for a change.
Starting with the
Pore Trouble Skin Refiner
, This is an amazing toner! I must say, the skin refiner and emulsion do have a strange chemical smell but I've gotten used to it. It also seems to contain alcohol for those that are sensitive to alcohol. My skin is smooth after and I apply the emulsion right after. The importance of a toner is to clean off the dead skin cells that your face wash may not be able to clean. The skin refiner and emulsion are in glass bottles which makes them hard to travel with, but I'm definitely loving this product.
The
Pore Trouble Emulsion
has a similar scent to the Skin Refiner, but not as strong. It's a creamy texture and comes out in a plastic pump. I love pumps to go with anything I put on my face because I feel like it's more hygienic and easier to get just the right amount. For this, a little goes a long way. I've used it for over a month and I haven't even gotten through 1/10 of the bottle! It leaves my skin smooth and moisturized but not oily. (I have combination skin.)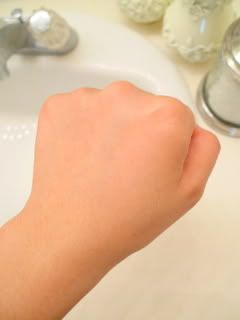 The Strawberry Yogurt Peeling Gel smells delicious! It actually smells like real strawberry yogurt from yoplait or something... Anyways this is pretty much a gentle exfoliator. I used to use the orange peel from Dr. Ci Labo, but this one is much more gentle and my skin is happy and smooth after use! I feel like I'm able to use this every couple days because it is so gentle, you don't even need to apply pressure when you rub and the dead skin cells will begin to clump up. It's gross but the final product is so smooth and nice!
Lastly is the Water Sleeping Pack. This is probably one of their best known products and is basically a mask you can wear to sleep. At nighttime, your skin the permeability of your skin is higher than that of daytime, which means your skin is able to absorb more while you sleep! First I was confused how this would work since I sleep on my side and thinking it would get all over my pillow. But the cream actually is absorbed to your skin within minutes so your face is not damp at all! The next morning you just need to wash it off and follow your normal skincare routine. This sleeping pack smells great and it makes your skin soft and hydrated. I've been using it once a week and usually my cheek area is quite dry, especially if the weather gets chilly, and I haven't been experiencing dryness at all!
So that's it for the Laniege review. I think my favorite is probably the sleeping pack but their products are great if you're able to get them outside of the states at reasonable prices.
Well I'll be off to Vegas with some beautiful ladies in a couple hours so I must get some sleep!
Happy Halloween!
Love & Peace