For today, I'm going to do a review/swatch of the nude lippies I've recently picked up. It's kind of hard to find nudes that fit my lip color as my lip is pretty pigmented. I asked one of my friends to pick up 2 lippies from the UK for me as well!
MAC: Cremesheen Creme d'nude
Rimmel: Nude Delight
Canmake Melty Nude Lip 02 Creamy Nude: The first thing that caught my eye was that this lipstick has a strange shape. I wasn't too sure on how to apply it but I guess it'll even out with use. It is not too pale so it's a pretty good nude shade.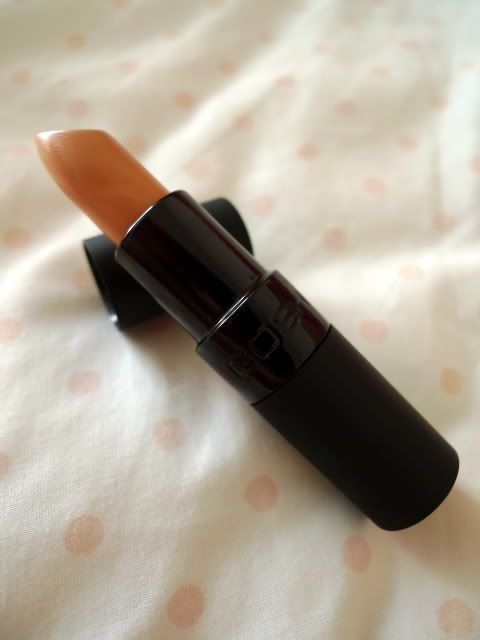 GOSH Darling: This is the palest out of the nudes I currently have. I thought it would actually be quite dry from the looks of it but it's actually alright! The color is pretty pale so it might make you look washed out or like a zombie unless you top it with another gloss or lipstick.
KATE Nudist Lip: This was the most moisturizing to me even though it is the smallest one. It was sold out at a lot of stores, but I finally managed to grab one while I was in Asia this summer. It is small for it's size and price, but I like the formula.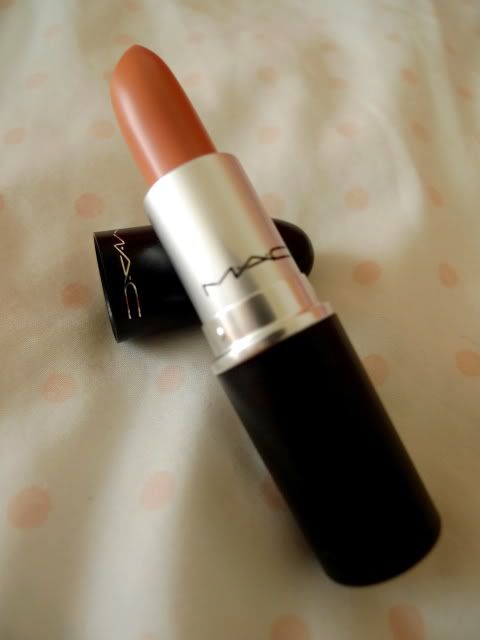 MAC Creme d'nude: This has a slight pinkish hue and it's one of the more popular nudes. MAC lipsticks tend to have a vanilla-like smell, which I'm not a particularly a fan of. I have two other MAC lipsticks and they're very drying, but since this one is a cremesheen formula it's a little more moisturizing.
Rimmel Nude Delight: This one actually came out a lot darker than I expected. The packaging is cute as always with a vibrant purple metallic plastic casing and a crown imprinted on the top. This color shows up less pale than all the others on me. This has actually turned out to be a favorite because this lipstick is not stick and very moisturizing. It's a gorgeous color and is quite suitable for a variety of looks and people.
Update: This shade is now available under the number 642 Nude Delight in most USA drug stores!
In the direct sun - Indoor natural lighting from Canmake to Rimmel (top to bottom)
Canmake, GOSH, KATE, MAC, Rimmel