I finally got back from my Las Vegas trip on Halloween night and totally just knocked out and slept 15 hours straight. I guess that says something about how the weekend went!
My first trip to Vegas with friends was super fun, just minus the total lack of sleep and getting a rash from damn Shisedo products again! Thankfully my skin is healing now, I think mainly due to my amazing toner!
I also received my Fujifulm Instax Mini 7! I opted for the Mini 7 instead of the 25 because I don't think the features are that different, and with the difference in price I can purchase more film! (The film is so crazy expensive though... )
My best friend and I with our black feet from walking barefoot through Vegas and my Halloween costume !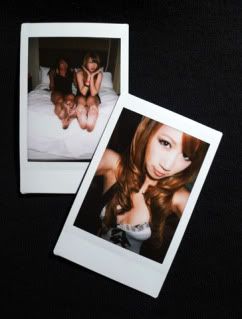 Love & Peace!